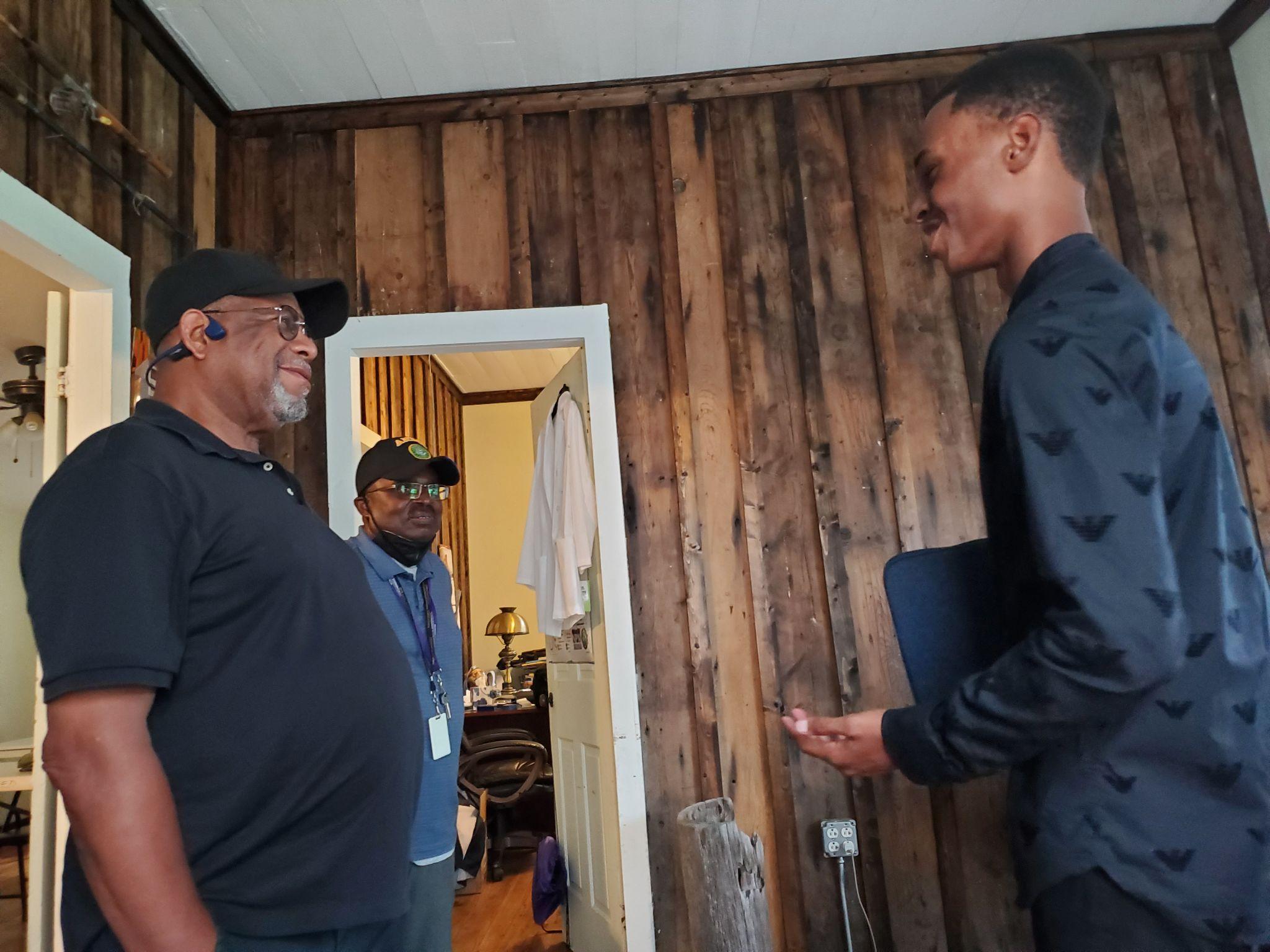 A holistic approach to mentorship, for youth ages 12-18 – – the program is designed to support and invest in their academic and personal growth.
This is achieved through service learning as well as the research and study of our local water resources and systems, and the effects of climate change and its impacts on environmental stressors such as the urban heat effect and the quality of our air and soil.
Kayaking
This program raises awareness of the environmental stressors that impact the Bayou Bienvenue Wetland Triangle through CSED-led kayak tours with groups of up to 16.
Participants will take in beautiful views of the natural environment and the downtown skyline from their seat, while learning about the history of the area and efforts to support the restoration of this vital wetland – all while exploring the native flora and fauna, such as bald cypress trees, bulrush marsh grasses, and migratory birds; as well as the invasive species that continue to threaten the local habitat.
At this time the main access point to the Wetland Triangle is limited due to construction obstructions; please contact CSED for current trip options.
What to Expect: A standard trip lasts 2-3 hours from launch to return. All participants must sign a waiver prior to the trip, or have a waiver signed by a legal guardian if under the age of 18. We encourage participants to stay weather aware as scheduling of outdoor activities is subject to change depending on conditions and make use of the waterproof compartment in the kayaks to protect electronic devices.
What to Wear: To maximize comfort, we suggest participants wear comfortable, appropriate clothing for outdoor activities, sun protection. Life jackets are provided and required for all participants – rubber boots are available in limited sizes.
What We Provide: We offer a variety of essentials to support safety and comfort as well as to protect against any foreseeable environmental hazards / nuisances.
To include but not limited to:
• Insect Repellant
• Sunscreen
• Water
Native Tree Nursery, in Partnership with the Brown Foundation and Pontchartrain Conservancy
Thanks to the generosity of the Brown Foundation, CSED in partnership with Pontchartrain Conservancy, has access to this expansive space – located in Bucktown, across the street from Lake Pontchartrain.
Here we cultivate 3,000+ cypress trees and submerged beds of Water Tupelo, California Bulrush, and Giant Cutgrass; for use with our coastal restoration efforts.
Get Involved: Sign up for a day in the nursery; to help with weeding and maintaining our young trees!