Our History
L9CSED was co-founded in 2006 by Charles Allen and Pam Dashiell to rebuild and renovate the historic Lower Ninth Ward homes with a focus on energy efficiency. Hurricane Katrina shifted that focus to revitalizing the underserved, the Lower Ninth Ward community. We strive to create and pursue empowerment opportunities in the community, of the community, and for the community.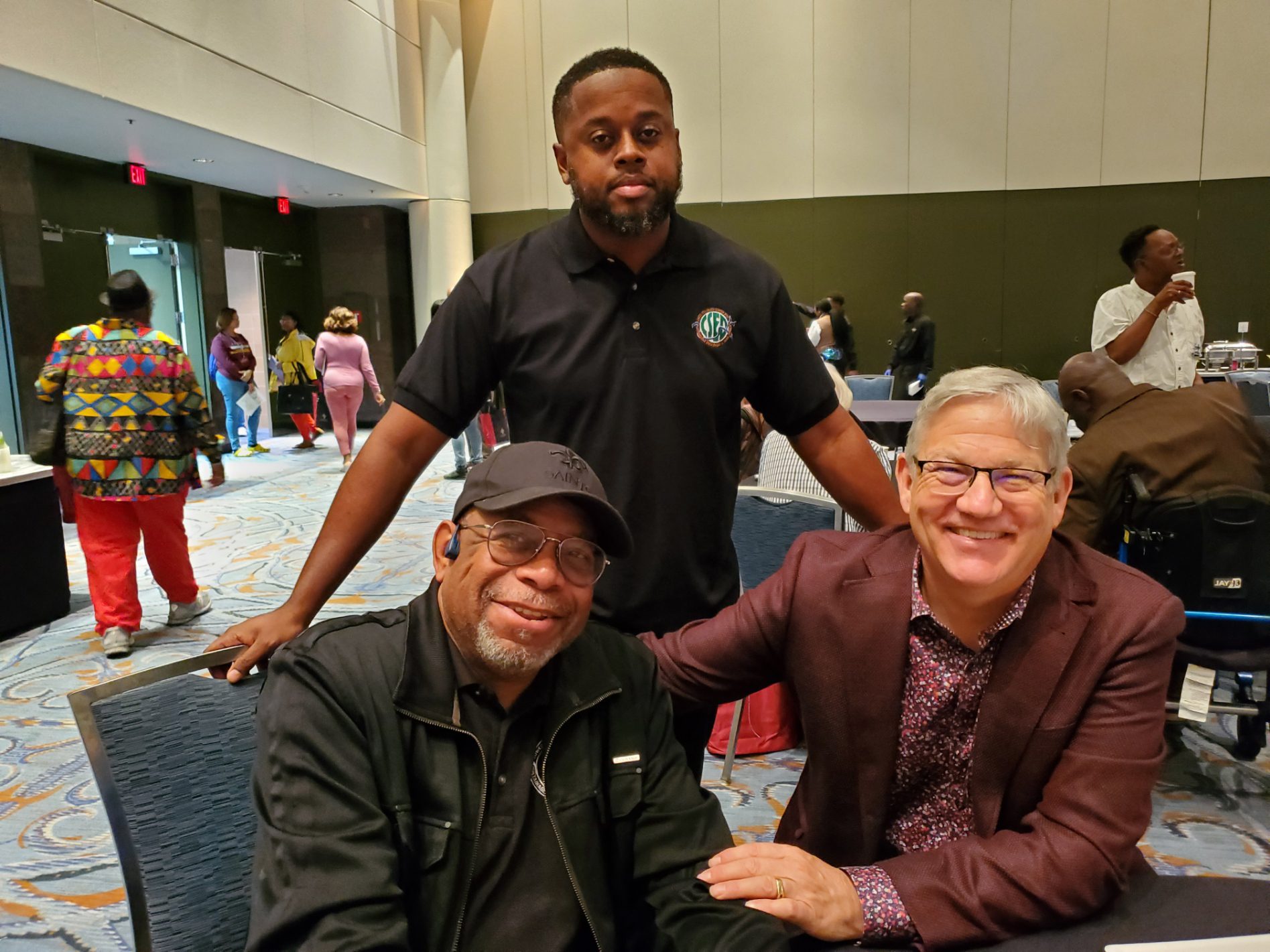 Mission
Revitalizing the Lower Ninth Ward community by creating a thriving urban landscape through environmental stewardship. To rehabilitate/restore local wetlands and improve community health and wealth outcomes through education, advocacy, and service learning.
Vision/Purpose
Creating equitable outcomes and advancing environmental justice for the Lower Ninth Ward community members.
Arthur Johnson, Chief Executive Officer
Bio: Born in the Nation's Capital with roots in New Orleans that date back to visits with his grandmother in the Lower Ninth Ward on Fostall Street. Mr. Johnson earned his undergraduate and graduate degrees from George Washington University and the University of District of Columbia, respectively.
He relocated to New Orleans in 1999 and established himself as an accomplished fundraising professional and non-profit leader – serving as Regional Vice President for Major Gifts with the American Heart Association, Director for the Office of Development for Episcopal Community Services of Louisiana, and Chief Development Officer for Operation Reach. As a board member for New Harmony High School, he supported the school's mission to focus on environmental resilience, providing opportunities to develop future environmental leaders!
In 2019, Mr. Johnson received the Paul and Joyce Aicher Leadership in Democracy Award, for combining citizen engagement with environmental science to create equitable development and policy on climate resilience.
As Chief Executive Officer for CSED, he is responsible for the day-to-day operations of the organization, working closely with staff and volunteers to advance key initiatives focused on food security as well as stewardship of the natural and built urban environment.
Arlo Townsley, Coastal Restoration Coordinator
Bio: Arlo developed a love of the natural environment and the systems that shape it as well as the science behind it – as well as the sociology of community engagement and environmental stewardship; which informs his multidisciplinary approach to climate and social solutions.
Arlo graduated from Earlham College with a BA in Physics, Human Development and Social Relations and subsequently relocated to New Orleans, where he pursued his passions for baking and community organizing. A chance encounter in 2022, involving a broken down volunteer bus brought him to CSED.
His rural upbringing, and love for nature and community lends to his dynamic abilities in the role of Coastal Restoration Coordinator at CSED – he is adept at and can be found performing a range of hands-on activities; from trudging through the marsh to planning the next restoration project. He recharges by spending time outside and drawing inspiration from the amazing people and plants of Southeast Louisiana.
Christina Lehew, Project Manager
Bio: A passionate community organizer, artist, and educator with a background in sociology and business management – Christina gets the most joy from collaborating with colleagues and community members, as well as moments of discovery that comes with working in the natural environments of Louisiana.
Christina began working with CSED in July of 2021 as a graduate fellow after completing an Americorps VISTA program, constructing housing units in the Lower 9th Ward and leading repairs on the Bayou Access Platform – shortly after completing her MBA at Loyola University in December 2021, she grew into the role of Project Manager, overseeing a number of initiatives and programs.
In addition to her work with CSED, Christina is also an after-school instructor for Community Works, with an arts in sciences focus.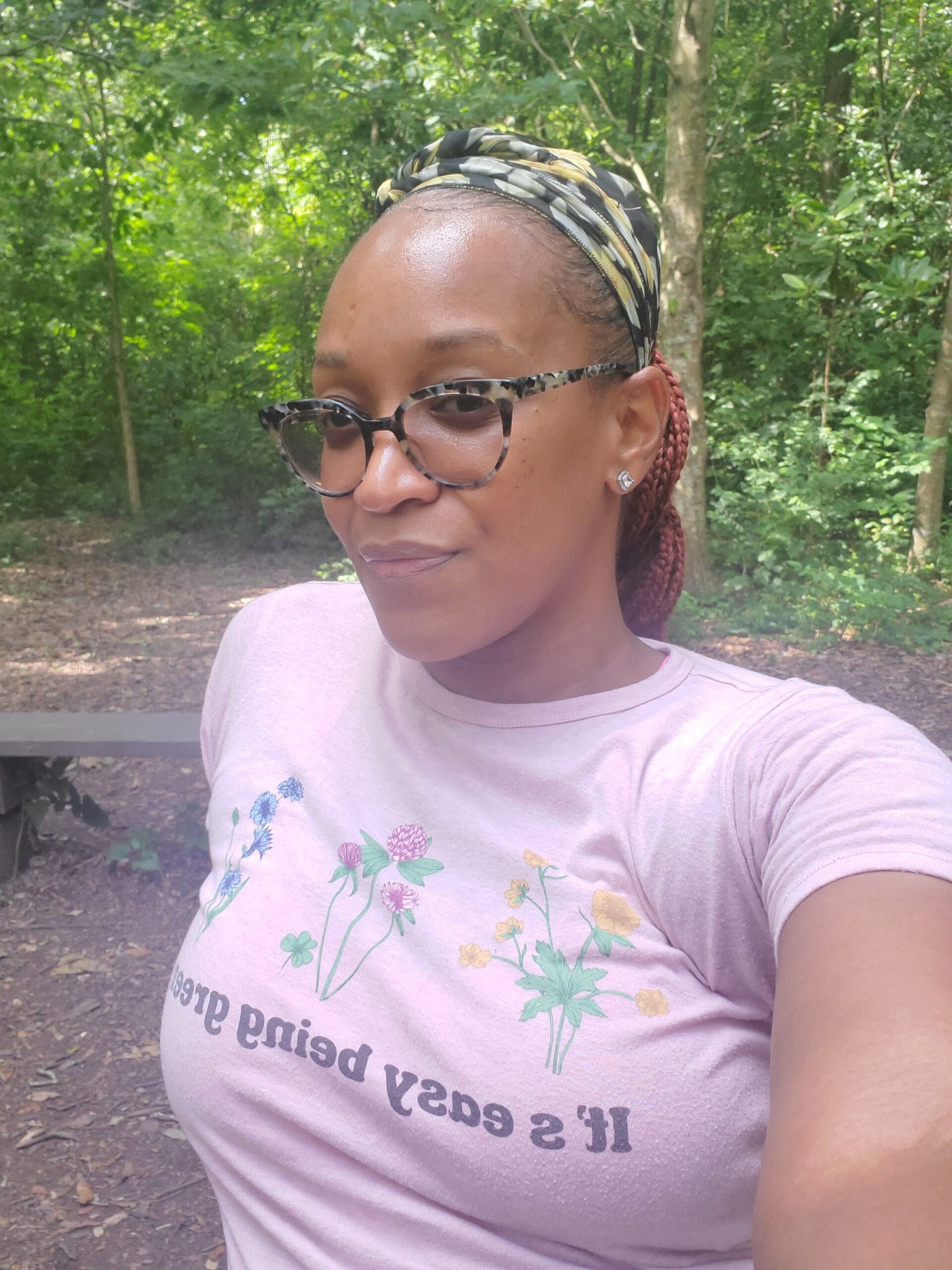 Natalie Manning, Operations Manager
Bio: A native daughter of New Orleans; passionate about community empowerment through engagement, with over 15 years of diverse experience in the public and civic government sectors.
Adept at effective multi-platform communications, program / policy analysis and project management – while evangelizing environmental stewardship, through interactive outreach for equitable outcomes.
In her role as Operations Manager for CSED, she focuses her efforts on creating and executing communications strategies to further define the organization's digital brand identity and improve visibility – additionally providing administrative support for CSEDs varied initiatives, projects and programs.
She enjoys running for self-care and being actively engaged in her church community – serving through multiple ministries.
Rollin Black, Director of Coastal & Habitat Restoration
Bio: Rollin has worked with CSED for the past 5 years – focusing his efforts on establishing long term sustainability, resiliency and vitality for the Lower Ninth Ward community.
He has fostered a multitude of partnerships within the academic, environmental, nonprofit, and government spaces – aiming to centralize community leadership and organize community outreach.
His goals center around rebuilding and rehabilitating regional wetlands to improve the sustainability of the surrounding community – as well as identifying healthier and sustainable solutions to build a stronger community.
Meet The Board:
⦁ William Waiters, Board Chair
⦁ Dennis Griffin
⦁ Greer Mendy
⦁ Greta Gladney, Secretary
⦁ Walter Goodwin, Treasurer
⦁ Walterine Griffin
Meet The Founders:
⦁ Charles Allen, Co-Founder
⦁ Pam Dashiell, Co-Founder